These recommendations are based on the excited reviews my customers give me. This list is under continuous construction, and please reach out to me if you would like to add your favorite resource! See my contact page.
Piano teachers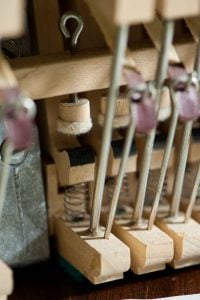 If you're looking for a piano teacher, check out my piano lessons page for a list of teachers in your area.
Piano moving
There are two well-established piano movers here in Maine. Starbird Piano (call (207) 828-0888) and The Piano Mover's of Maine (call (207) 939-3018), both of which are based in Portland and are excellent. Both, in my experience, are willing to travel pretty far. Pricing for piano moving is quite variable, and you should have the following information ready: The location the piano is moving from and to; The number of steps at both locations; The size of the piano (length for a grand or height for an upright).
Piano age
The first place I recommend is The Bluebook of Pianos Piano Age directory. It's free, and they have the most common makes (like Baldwin, Wurlitzer, Yamaha, and Steinway); however, many of the smaller manufacturers are missing. You might try using the search at Piano Age Calculator, although this is now a paid service. I can look up the piano age in the Pierce Piano Atlas if I have the serial number and make. For that, you can contact me directly.
Piano accessories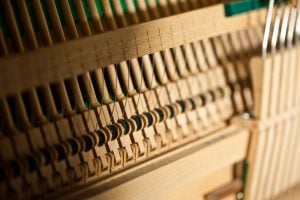 Dampp-Chaser Pads and Treatment can be purchased on Amazon (pads and treatment), they can be purchased at Starbird Piano in Portland, or you can ask me to bring them to your next tuning!
Looking for a piano light? There are quite a few on the market, but I have had customers repeatedly recommend the Lumiens Music Stand Light. The light clips on top of your music rack whether on a grand piano or an upright, but it's also capable of standing upright on its own if you don't have a suitable place to clip it.
Are you interested in tools for cleaning under the strings of your grand piano? Spurlock Tool's "Squeegie Type" Soundboard Cleaner is a very professional tool costing about $80, but will give you excellent and reliable results, without having to remove the lid of the piano. Soundboard steels are the most inexpensive option ($5 plus the cost of a microfiber cloth), but they are a very labor-intensive option and will generally require removing the lid of the piano.
Voice lessons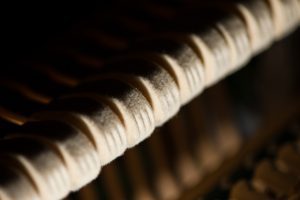 I've had two voice teachers recommended to me lately: Roland Jalbert (of The Studio 1977) based out of Portland; Heather Guilfoyle ([email protected]), based out of Biddeford.
Guitar lessons
In York, contact T Will Huval (207-361-1069) or Portsmouth Music and Arts Center.
Luthier
If you're looking for a luthier, Valerio Mongillo in Kennebunk has an exceptional reputation.
Piano sales
Starbird Piano in Portland is a Yamaha dealership, and is the only piano store in Southern Maine. They sell pianos on consignment. They use their own, in-house movers.
Londonderry Piano in Salem, NH is a Kawai dealership, but also sell pianos on consignment. They sell pianos all over Maine, and coordinate shipping through Piano Mover's Inc, and have worked with the Piano Movers of Maine in-state. They are the premier Kawai dealership in the northeast.
M Steinert & Sons in Boston is our nearest Steinway and Boston dealership. They also use Piano Mover's Inc, and ship to Maine regularly. They have an outstanding reputation throughout the country.
Cunningham Piano is located in Philadelphia, but it's home to some of the best piano rebuilders in the country, and a number of my customers have pianos purchased or rebuilt by them. They orchestrate shipping to and from Maine through a variety of movers.
Homeschooling Groups
I've worked with a number of members of Homeschoolers of Maine, who can help with events, group classes, curriculum, and the technical/legal aspects of homeschooling your kids.