Return to see other pianos for sale.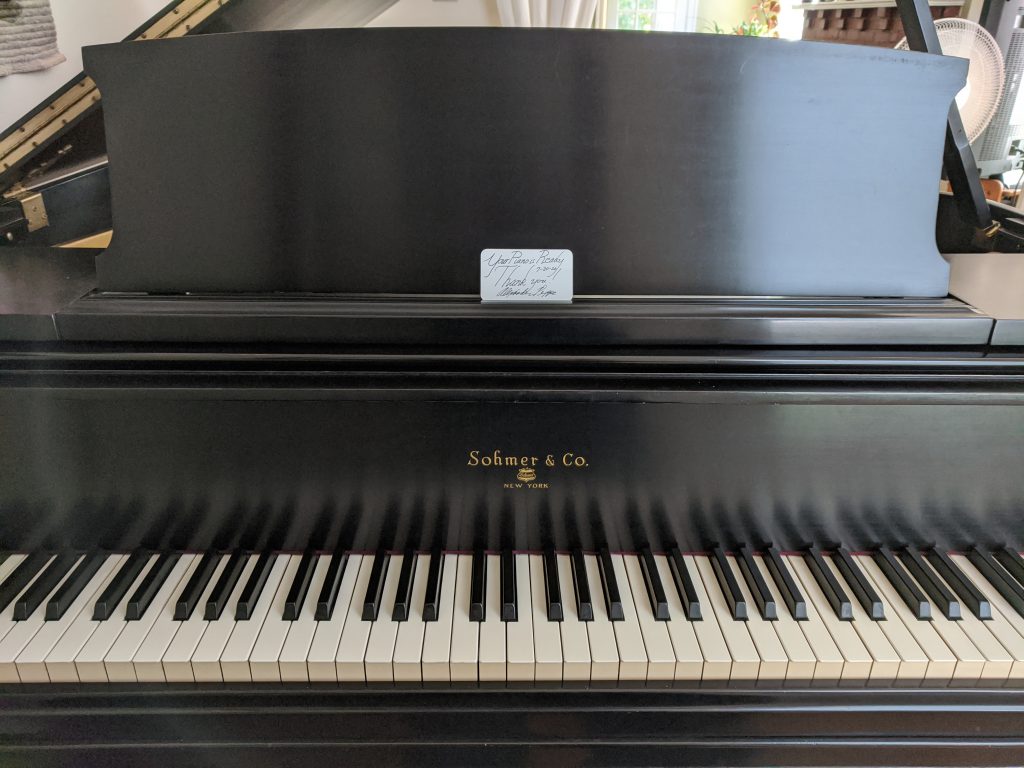 Asking $6000
This baby grand piano is well-made, and is in excellent condition.
Over its 30 years, it's been played relatively little, but has been regularly tuned. I've tuned the piano twice annually for the last three years, and business cards inside the piano list dates for over a decade of regular tunings.
Over that time my only repair work was replacing one broken string (not unusual in pianos of every age). I'm happy to answer any questions regarding present or past condition.
Structurally the piano is sound, and has held its tunings well: It has always been within 10c of concert pitch.
The case is in mostly good shape, with some limited marring on the corners and some wear along the edges of the lid.
If the piano is moved in my service area (all of Southern Maine), I will also include a free tuning, as well as correcting voicing and action regulation to the owner's taste.
Contact me if you're interested in setting up a viewing!